Ready To Help You 7 Days A Week! Early & Late!
We work with you by email and phone to create a detailed drawing your desired form.
We use the form drawing to create a sales drawing of the cutter.
We work with you to verify the correct design.
We design the final cutter geometry.
We have your cutter manufactured in the shop.
We then ship it to you.
Below are ways you can provide your request.
Flatbed Scans
Place your sample on a flatbed scanner along with a scale and scan at the highest resolution available, (600 ppi is good), save it as a .JPG file and send us the file.

Drawings and Sketchs
Send us your DWG, DXF, or PDF CAD file for faster service.
We use SolidWorks 2019 as our CAD system so we are able to open and view most CAD formats. Note that at least one dimension is required to establish the scale of your image.
We can also work from pictures of your drawings and sketches.
Example Of Our Trace Drawing And Sales Drawing Of Your Scan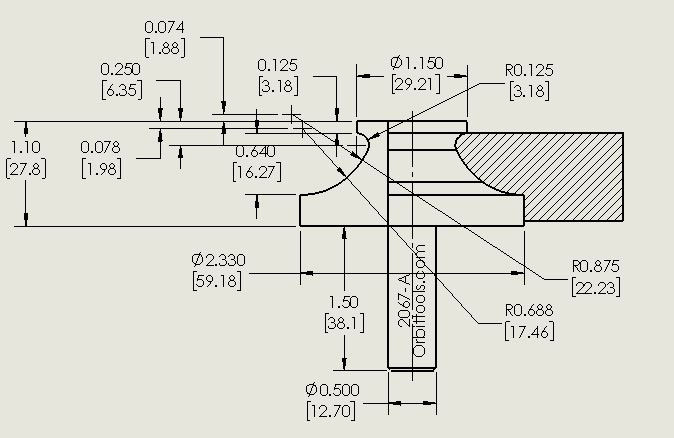 Photographs
(looking straight down the cut to be made)
Samples
Scan your sample if you can, or send us your samples and have us do the rest.
(Always ask for shipping information before sending samples to us)